6



THE PARADIGM CONFINES TOUR
The art system models a political-social matter. Robert Smithson, in his 1972 text called Cultural Confinement (see dossier), wondered about the scope of critical practice within previously settled representational structures [1]. About 20 years later, Benedict Anderson in Imagined Communities [2], examined the authoritarian legitimation of the nation-states by means of the construction of a history, a patrimony, a heritage, a canon, and analyzed in turn, the role of the museum in the colonial nation state configuration. These readings constitute an alluring discourse axis from where to articulate some perspective about the intricate relationship between art and society.

In past editions such as Re-vista Espacios y Límites, Backstage or the recent release Puesta en escena: una aproximación a las instituciones, Magazine in situ calls attention to this modeling and includes the art system itself in its investigation framework. In this live/on-line presentations MIS investigates and produces critical forms that display a discourse on progress conceived of as link processes between different reflective productions of the field agents (artists, authors, curators, researchers, architects, writers).
Magazine in situ originates in Buenos Aires in a social-political circumstance in which the community is going through an agonistic representational crisis, a moment of collapse that penetrates and reverberates beyond identifiable locations and times.
Within art critical practice there was a lack of a device that could articulate the interstices that the social moment was producing. The standard modes regarding exhibition, publications, roundtable discussions, project presentation, worked as disciplined device models for specific purposes and did not allow for the possibility of the articulation of a deconstructive process that went along with the social bustle. Far from thinking that art could change the world, it was a special context for aspiring to think for something to change in the art discourse, other forms of inter-relation between institutions - art field agents - society - education. MIS pictures itself then, as a relational, moving device, that can vary its physical locations and trans-localize itself as an on-line edition. And in this way, it conceives an interstitial space for the contemporary critical practice (artistic, theoretical, investigative) that allows to make a process vivid and self-reflective.
The Paradigm Confines Tour, according to these references, proposes a getaway from the standard representational methodologies in a 3 hour navigation tour that re-locates the more or less common expected devices of an international biennial: trans-national reflective conversation, interdisciplinary show, media range, and along with them it presents a mise-en-scène on tour. It is an exploration of a trans, meta-historical, post-medial territory, an exciting and complex topography that allows to perceive the different superposed and juxtaposed layers of which a landscape is constructed. This abundance of concepts, in synchrony with the exotic, exuberant nature of the site, dissolves positivistic neutralisms in order to invite us to constitute a sort of "On Travel Treatise on the Sciences of Geo-physical-political-cultural Landscape" (a special service that will be provided by the exploration lab).
In the voyage through the Confines of Paradigm everything moves vertiginously. The boat is a moving setting: the invoked signs oscillate in a swinging movement between being performers and audience. The roles, the boat, the landscape, the sound track, the presented projects, the lab, all those work as text and context in the same act.
The vessel is a platform that comprises different areas: bar - kiosk - lab.
Bar: Sound Track (Raquel Garbelotti, Wagner Morales and Carla Zaccagnini- Sâo Paulo) presents for the scène a musical repertoire regarding the drift specially created for The Paradigm Confines Tour. This sound track interacts and completes itself with the silences, noises and voices of the voyage.
Kiosk: Link processes, are projects that go beyond the physical and chronological time and create diagrams and circulation channels: entities on travel - magazines - documentation - dossier. They develop themselves within a critical availability and elaborate symbolic value and use value. Transnational Republic is a conceptual nation that works on behalf of the recognition of transnational organizations that offer civil guarantees (on human rights, environment, and social justice) that are independent from the nation states and proposes the creation of a Transnational Republic.
NBP is an ongoing project since 1994. It was created by Ricardo Basbaum, and it connects communicational strategies, contemporary art and trans-disciplinary discursive perspectives. It invites us to have an artistic experience and to rethink the fate of the art works. NBP puts forward a certain kind of space that is produced through movement. In collaboration with Documenta 12, twenty new objects are in circulation in Brasil, Latin America, Europe, Africa. One of them will sail on this tour. The results will be presented in June 2007 in the Documenta exhibition in Kassel.
Traveling Magazine Table, by Bik van der Pol, is an international traveling archive of non profit publications that started in 2001 in P.S.1 Contemporary Art Center New York, and in every city it is presented, a new open call for publications is made, all of which will continue to travel in each new presentation.
Magazine in situ proposes, with regard to Link Processes, to work as an interface. Through Transnational Republic every sailing guest of this edition will be invited to get their transnational I.D. card. In relation with NBP it puts forward a flexible curatorial function: an available platform for New Projects that work on the same multiplicity basis. The archive Traveling Magazine Table will arrive in Buenos Aires and Rosario and will start its open call in the post-biennial activities framework programmed by The Paradigm Confines Tour.
Lab: it is an exploration on impertinent Cartographies. It will be in charge of Francisco Alí Brouchoud (Posadas), Bill Burns (Toronto), Jaime Iregui (Bogotá), Miren Jaio (Bilbao), Carla Zaccagnini (Sâo Paulo). The work dynamics will consist of a set of questions such as: what is the role of the critical artistic and relational practices within biennials, considering that the first biennial was done in 1895?, Do they respond to the related community type that the new practices demand? What contributions can certain deconstructive and post-colonial readings make out of this kind of events? What kind of effectiveness can projects as MIS put forward? Can they be effective as an institutional critical practice operating with the same art mechanisms? what criteria, what paradigm analysis should be the support when these critical practices turn into an "object of study"? are these practices getting away more and more from the specific matters in which the visual studies stabilize its contours on the domain of the visual? Is art, as Ricardo Basbaum says, the most advanced research field that exists nowadays? If according to the trans-locations, the navigation through the geographic-semantic sides of the biennial is to navigate through the edges of its staging, touching its borders and structures (political-territorial-economical-touristy-patrimonial), it is also true that as you go away you enlarge its limits, you expand its frames, and gentrify. However it cannot be denied that this same distance allows to introduce other discourses and to examine contradictions, but how do we journey them and how do we trans-culturally go through the asymmetrical resources still related to the nation states?
The Paradigm Confines Tour wishes the attendants enjoy the program of the trip.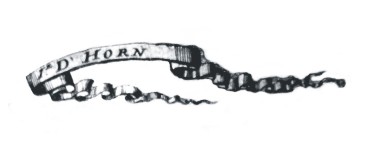 March, 2007
[1] Holt, Nancy (1979): The Writings of Robert Smithson, New York, New York University Press.
[2] Anderson, Benedict (1991): Imagined Communities: Reflections on the Origin and Spread of Nationalism, London and New York, Verso.